Mobile Pumps
Everything is within reach.
Mobile & Stationary Equipment Services
On top of delivering concrete to your site, we pump your concrete to exactly where you need it regardless of height. We have pumps reaching 56m lengths which are beyond the requirements for most projects. For high rise structures we offer static pipelines, placing booms, and distributors to provide you with a smooth experience. There is no such thing as a project too far away; we have on-site batching plants that we install and operate as an all-in-one package.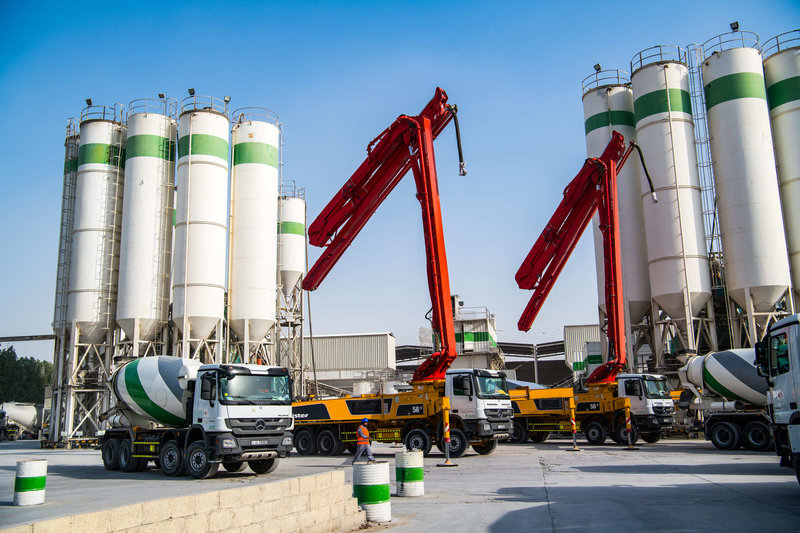 Mobile Pumps & Trucks
More than half our fleet were purchased between 2017-2020 to give you the best delivery service available. Our fleet includes 42m & 56m Putzmeister pumps and the majority of our trucks are Mercedes-Benz with a 12m³ capacity.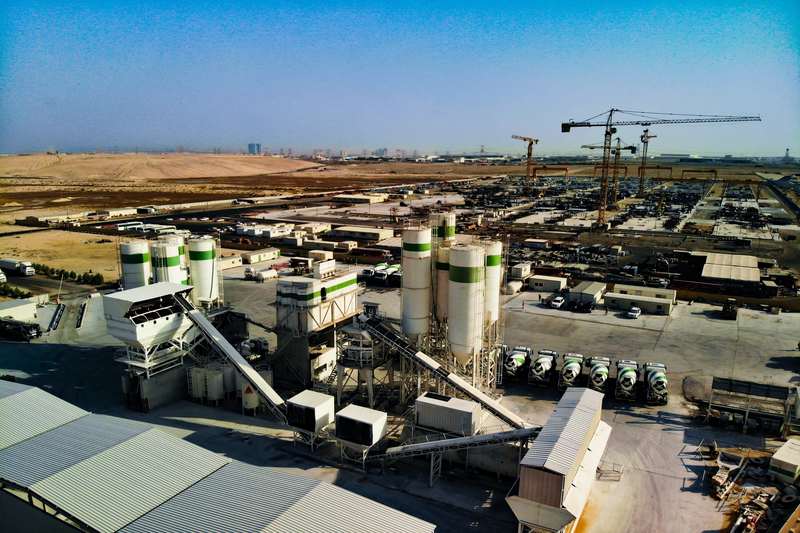 On-Site Batching Plant Solutions
Our services extend to installing and operating on-site plants for when you have unique requirements such as high concrete usage or constructing in a remote location. On-site laboratories are optional depending on your requirements. This is a convenient solution fulfilling the project's bill of quantity and delivery schedule opposed to more expensive alternatives (ex: long hauling concrete).
Placing Booms & Pipelines
Many projects require placing booms and pipelines to reach places a regular mobile pump cannot on its own. We install and operate this service to expedite your schedule.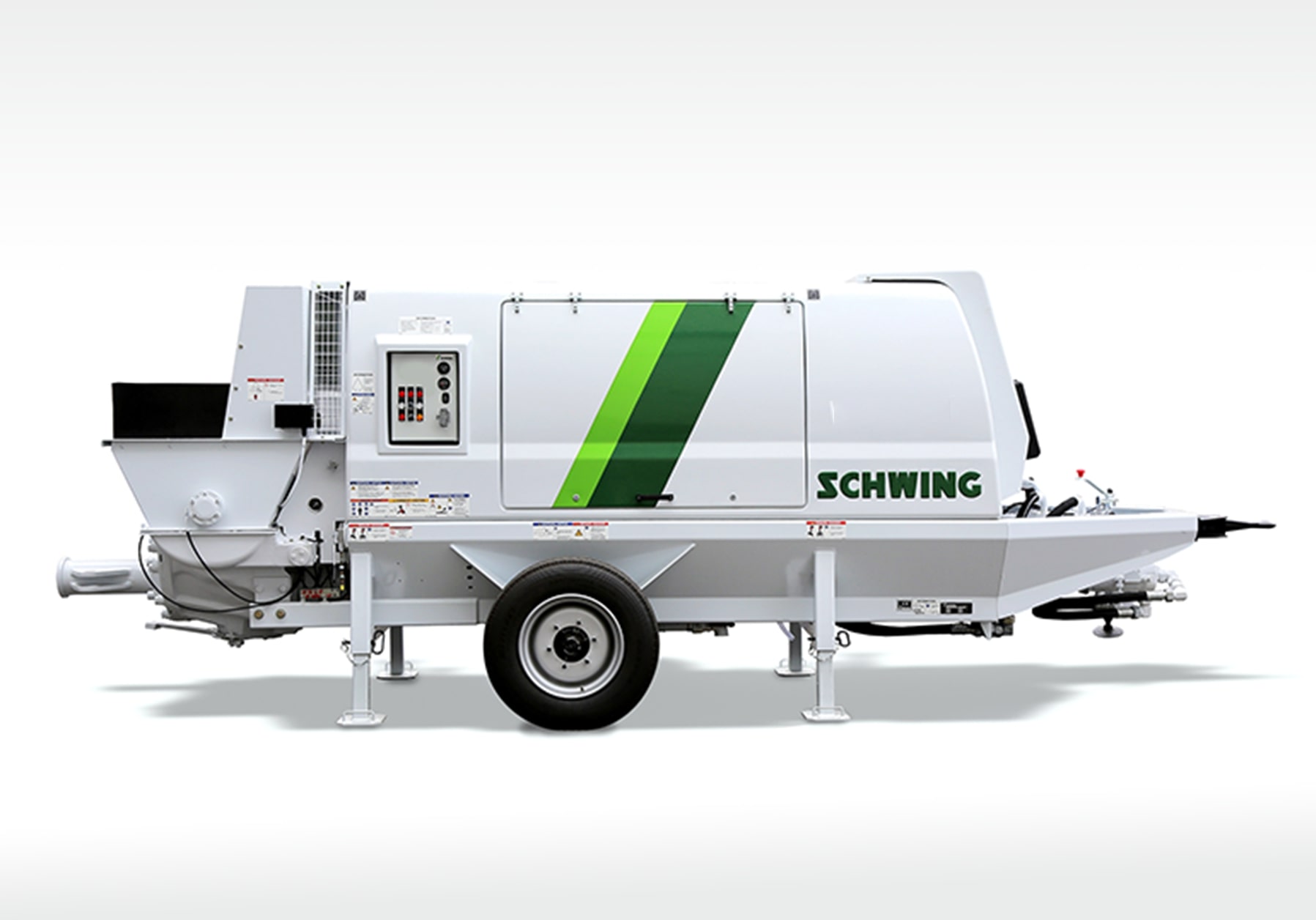 Stationary Pumps
When you need a pump in one spot 24/7 then this solution is optimal for you.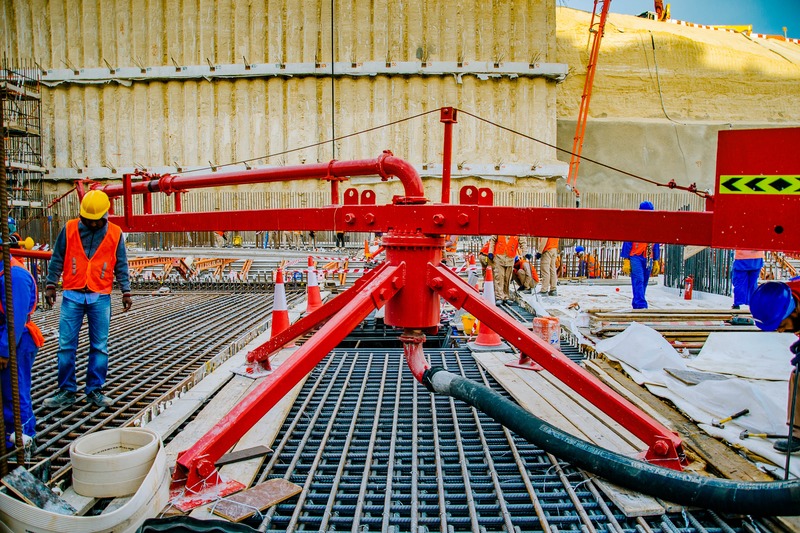 Distributors
This device extends 12 meters from its center with a 360° pivoting pipe allowing your laborers to pour concrete with swiftness and ease.
Durability - Rapid Chloride Permeability Test (RCPT)
We offer on-site laboratory services and provide technicians to create a hassle free experience when complying with regulatory requirements.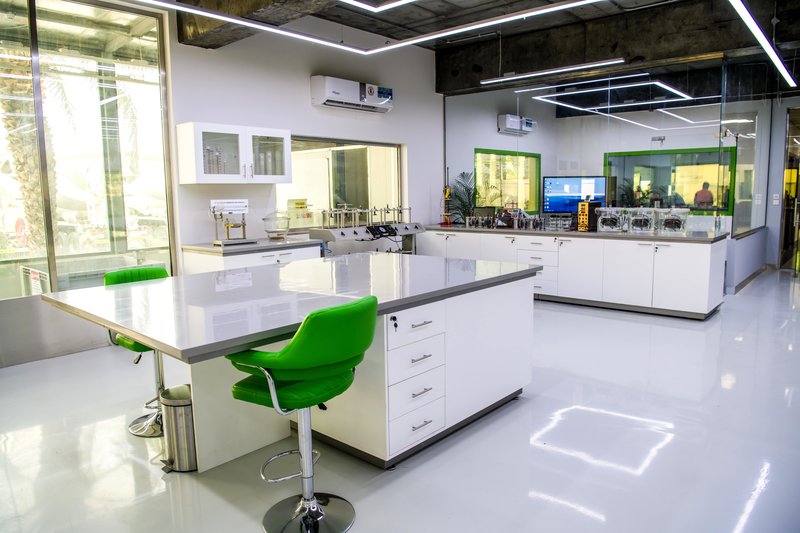 Inside the Lab
The photo above is our prestigious central laboratory in Dubai which features a wide array of new technologies uncommonly seen in the readymix industry. We offer customizable on-site laboratories that can be basic or advanced as the one seen above.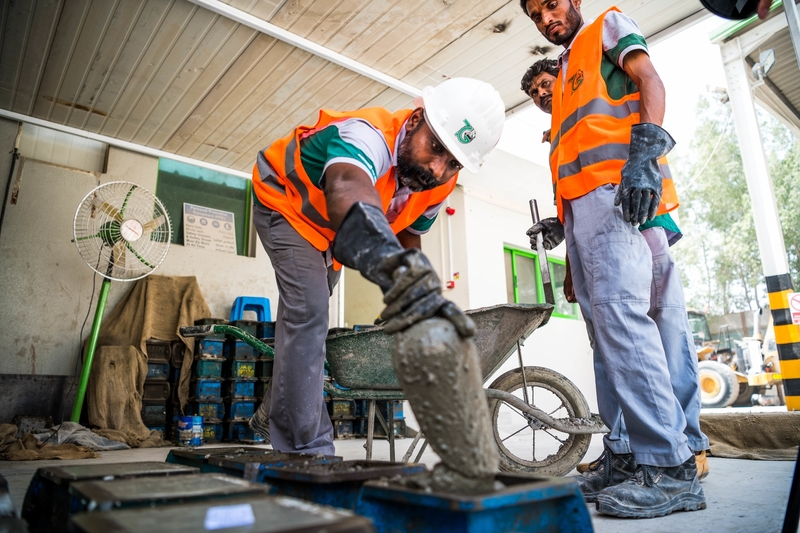 Technicians on the Go
Every technician is trained and certified by various organizations such as the American Concrete  Institute (ACI). They make sure your product is up to Transgulf Readymix's standards before they green light the truck & pump operators to start casting.
Intricate Techniques
All our labs feature the latest durability and microscopic precision equipment to carry out any requirements necessary. Every performed test complies with all regulatory codes and the same goes for all our calibrated equipment.
We design economical and long service life concrete mixes for all our customers with their project's unique needs in mind. We continue to research & development new technologies with universities and government bodies to improve each city's structural integrity.
Concrete Mixture Proportioning
Proportioning various raw materials is simple in theory however it's a convoluted science in reality as there's a wide array of possible outcomes with small thresholds for inaccuracies. We offer you our expertise from decades of research and experience. 
Service Life Modeling
Concrete is the most critical element of any structure in the Middle East so it is vital to study its longevity. We model various service life possibilities for you to pick what's best for you at a reasonable cost.
Environmental Product Declaration
All our products are green technologies and we provide EPD's to back up our claim.