Background
Transgulf Readymix Concrete Co. traces its roots from a concrete foundation of values and culture, reinforced by commitment, competent people and system based on continuous improvement. In 1997, the company was established by a well experienced team implementing a system that is designed and inspired around customer satisfaction.
Mode of Operations
We operate our business through the implementation of Integrated Management System,incorporating the latest technology and best practices, complying with applicable legal requirements. This enables the company to achieve established objectives, continual improvement and ensuring sustainable growth.
Being your preferred supplier, we are committed to provide you with high quality concrete and premium service.
One of our priorities is Occupational Health, Safety and Environmental compliance. Stringent controls are maintained to ensure compliance to both Local and International Standards.
Our company's strong commitment to sustainable environment and reduction of carbon footprint is demonstrated by proper Waste Management, Greening, Planting and Implementing Eco-friendly solutions.
Mission
 -Provide high quality concrete and premium service at reasonable price
 -Ensure the highest level of satisfaction among all our stakeholders
 -Be an integral part of the community
 -Maintain our strong commitment to environment protection
Vision
Your preferred supplier, employer and customer in the ready-mix industry.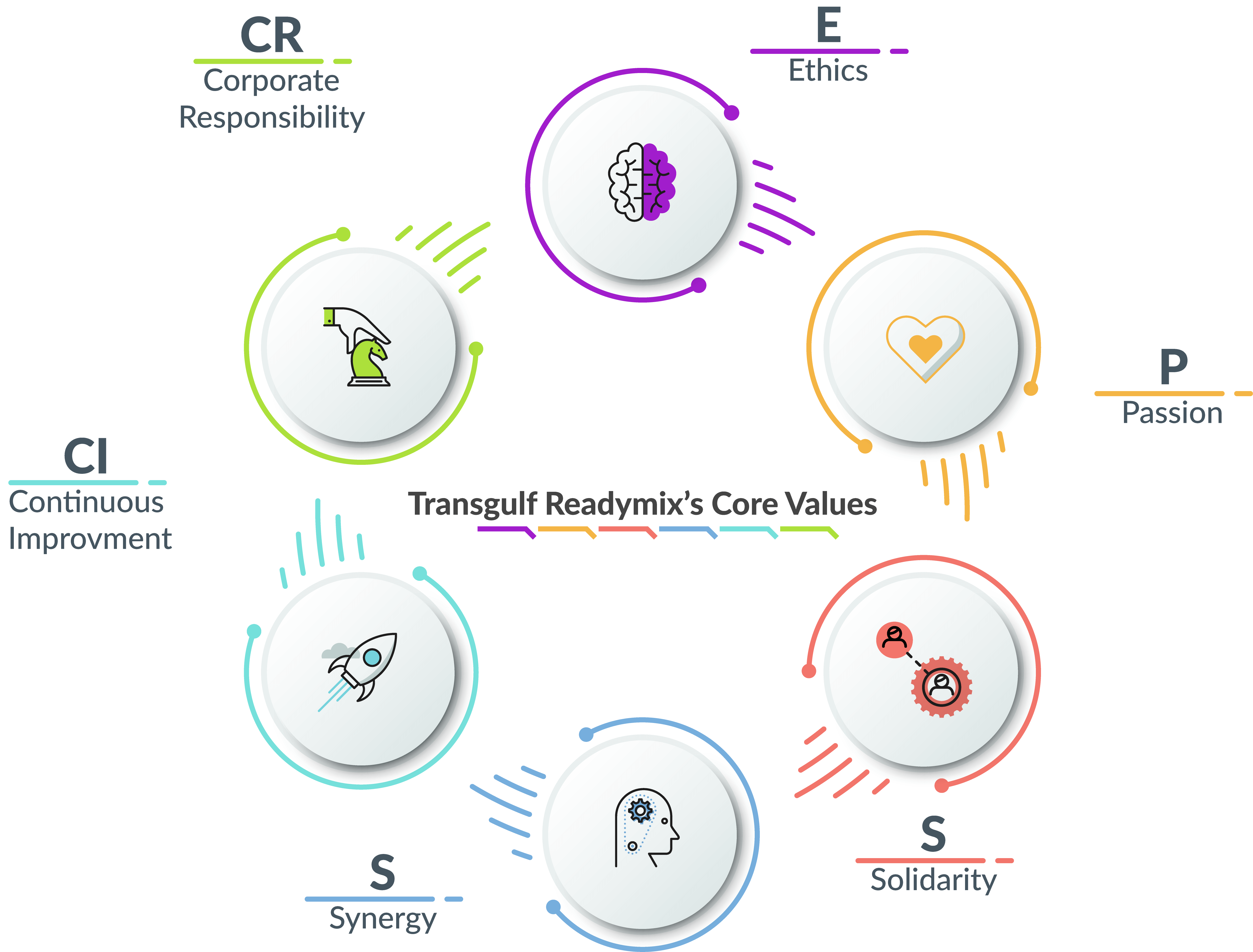 Ethics
Honesty, transparency, and integrity are the very definition of the universal code of ethics which we abide by.
Passion
Enthusiasm and dedication keep our engine pistons firing.
Solidarity
We all have one goal and that's to guarantee each customer is happy with our products.
Synergy
We work as one united front to deliver the best products. Every department matters.
Continuous Improvement
Innovation through collaboration. We work with universities, authorities, and other partners to enhance our products.
Corporate Responsibility
Without our planet we have no place to go. Our environment must be protected and we build every product to be green.
Commitment & Performance
In our plants and on your job sites, everyone's safety and welfare is our priority. At Transgulf Readymix, a thriving distinguished safety culture empowers every employee to maintain an accident-free workplace, prevent injuries & occupational illnesses, and enhance competencies using the right training programs and tools. Senior management's participation and leadership drives our initiative forward.
Ongoing Prevention & Awareness
The path to excellence in safety is paved on the roads of proactive prevention. In our safety induction training seminars, we teach our drivers, pump operators, and technicians the importance of safety through case studies to emphasize its importance. Showing examples of incidents, identifying root causes, and establishing preventive measures ensures our entire team's thought process is unified.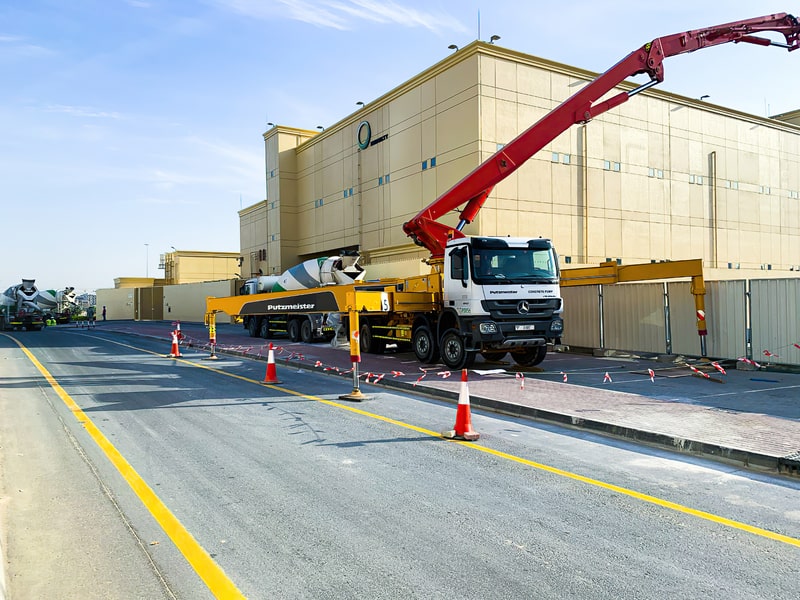 Safe Work Plan
Collaborate and synergize — Safety is a shared responsibility. We coordinate with every customer's HSE team to create a detailed method statement encompassing a logistics, safety, and emergency plan; it includes mobile pump placement, truck routes, hazard recognition & identification, and more. We go above and beyond, we dedicate a safety officer to each job site to observe and enforce safety protocols to guarantee an accident free concrete casting.
Certified for Safety
Every operator and machine at Transgulf Readymix is certified by a 3rd party. Our pump crew are experts in their craft with decades of experience under their belts. Rest assured that your project pours will be risk-free with our highly experienced team coupled with our well-maintained equipment.
 Every Employee's Safety is Our Priority
Safety Gear
Every Employee is provided new safety equipment every year to protect them from any hazards.
Safety Training
We engage our employees in bimonthly safety sessions to ensure our best safety practices are carried out, and to update them on any related safety news. We have achieved 490,434 safety man hours for the Metro 2020 project with zero accidents.
The We-Care Promise
In the unlikely event of an accident related to work or not, it is our duty to financially and emotionally support our employees during their tough times because at Transgulf Readymix loyalty is a two-way street.
Health Insurance
Every employee is covered by a health insurance policy to make sure they are healthy and safe on the job.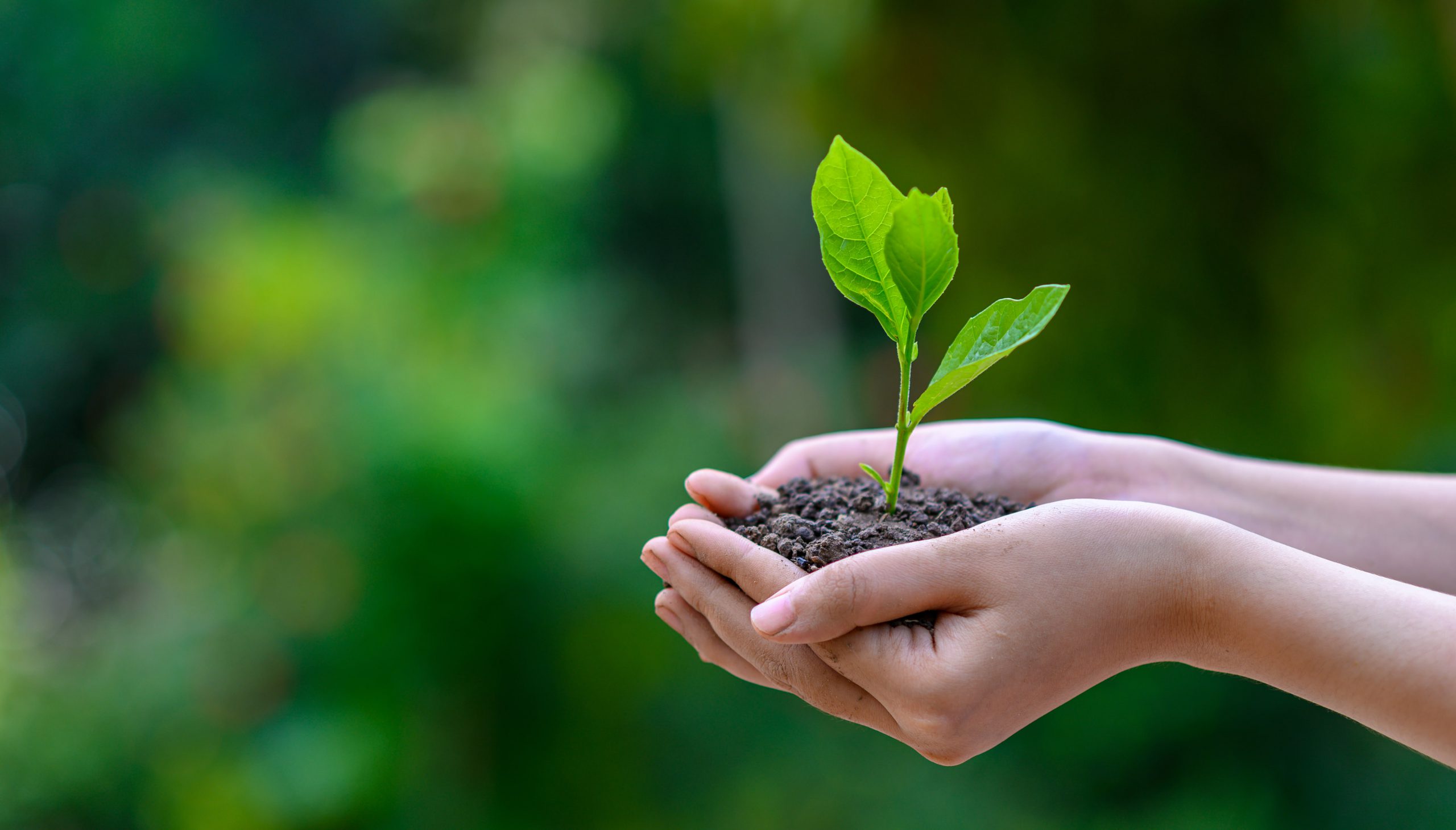 One planet, one chance, that's all we get. We want to do our part to keep our community and environment safe by — effective concrete mix carbon footprint reduction in line with LEED and Estidama, controlled air quality and noise pollution, a comprehensive waste management system, and more.
Quality is intertwined with our business model which is why we have a reputable name in a highly competitive market. Our goal is to guarantee every customer a high quality product that conforms with all requirements for an attractive price. 
You are invited to tour our facilities and see what we do. To see is to believe, so come see for yourself!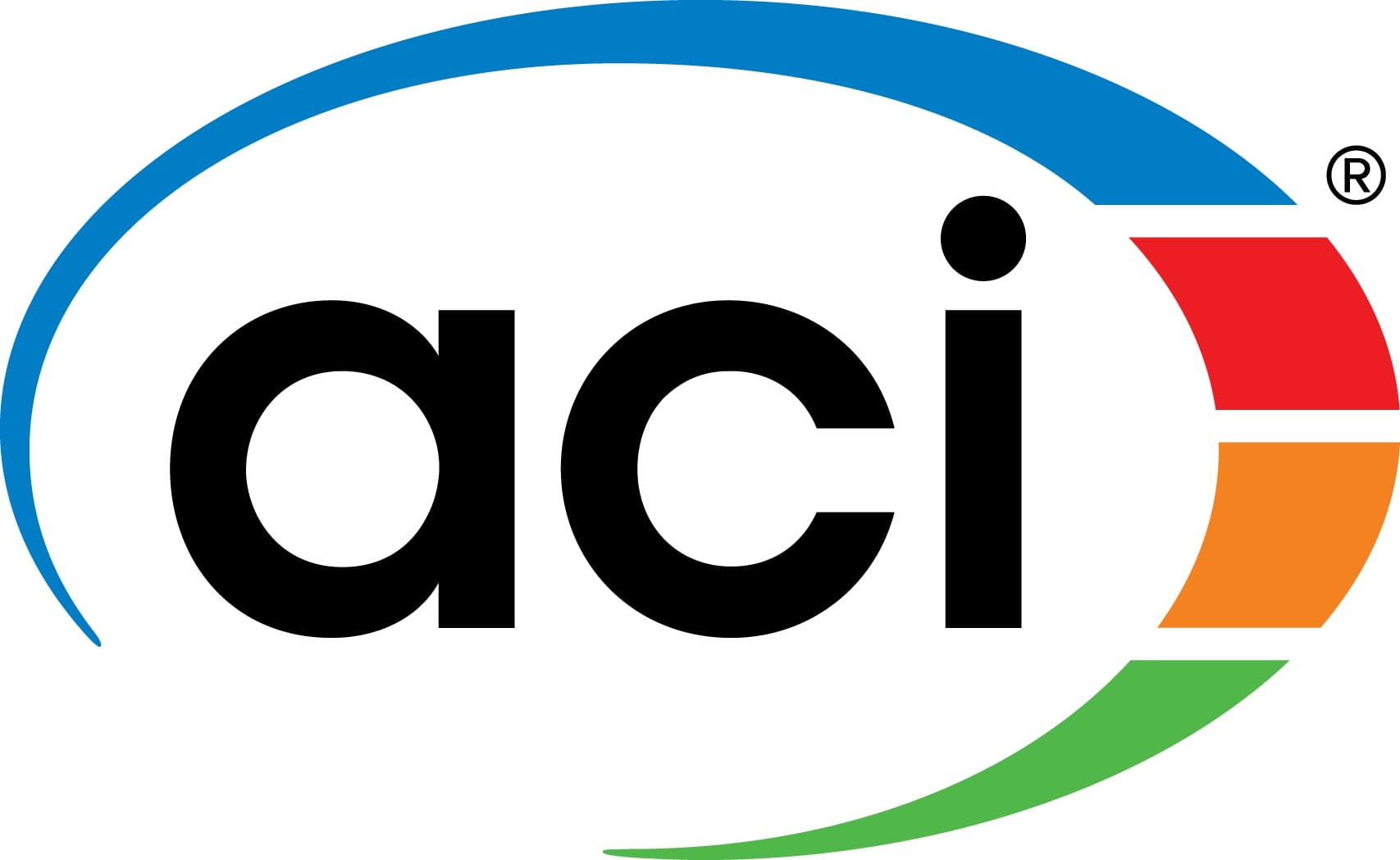 We are certified by many recognizable organizations including the American Concrete (ACI), National Ready Mixed Concrete Association (NRMCA), the American Standards of Testing Materials (ASTM), Bureau Veritas (9001:2015, 14001, 45001), the Dubai Central Laboratory, and more.